Unleash Your Imagination,

Embrace Limitless Adventures!

Immersive Gaming

Experiences.
"Crafting Digital Dreams,
One Game at a Time."
Through our meticulously crafted games, we transport players to captivating realms where imagination knows no bounds.
Welcome to MUE Games, an Irish-based indie game development studio. With deep roots in the picturesque landscapes of Ireland, our creativity is ignited by the rich tapestry of legends, myths, and vibrant culture. Inspired by our surroundings, we meticulously craft immersive games that transport players to extraordinary worlds, inviting them to embark on unforgettable journeys. Come and experience the magic of our Irish-infused pixels and indulge in immersive gaming experiences like never before.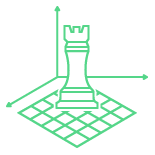 The design and strategy of building a game demand a harmonious blend of creativity and structure. It is within these carefully crafted frameworks that innovative ideas come to life, captivating players with engaging gameplay mechanics, captivating storytelling, and intuitive user experiences. Our goal is to deliver immersive and unforgettable gaming experiences that deeply resonate with players, ensuring they are enthralled by every moment.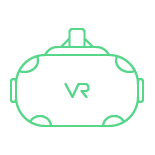 In our open world games, we strive to create expansive and dynamic environments that beckon players to embark on a journey of exploration, discovery, and self-discovery. With meticulous attention to detail and an unwavering commitment to immersive storytelling, we meticulously craft living, breathing worlds that ignite the imagination and offer boundless possibilities. Each turn reveals new adventures, captivating players and ensuring their experiences are truly unforgettable.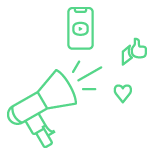 In our marketing, events, and PR endeavors, we are dedicated to generating buzz around our games, forging connections with our community, and expanding our reach to new audiences. Through strategic campaigns, captivating events, and impactful PR initiatives, we aim to cultivate strong relationships, ignite excitement, and unveil the compelling narratives behind our games, leaving a lasting impression on players worldwide.
While our focus currently lies on supporting PC games, harnessing the platform's versatility and power to deliver extraordinary gaming experiences, we are eagerly pursuing approvals to broaden our horizons to other platforms such as Xbox and PlayStation. Our goal is to introduce our immersive worlds to a wider audience of console gamers, so stay tuned for thrilling updates on our expanding device compatibility, bringing our captivating adventures to new horizons of gaming.
Immersive Gaming Experiences